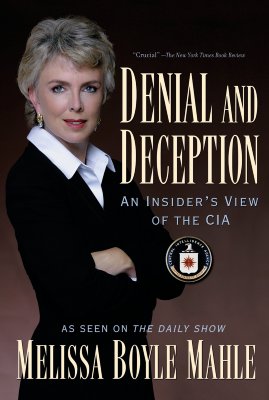 Denial and Deception
An Insider's View of the CIA
Paperback

* Individual store prices may vary.
Description
The reality for a woman agent working in the secret world of intelligence often leads to extraordinary obstacles and sacrifices. Melissa Boyle Mahle, a sixteen-year covert operative for the CIA in the Middle East, was the Agency's top-ranked female Arabist before she left in 2002. In Denial and Deception, Mahle not only describes the Agency's successes and failures, but details her life as a woman in one of the last professions that remain almost exclusively male-directed and dominated. The author has a unique vantage point from which to view the political and operational culture of the CIA in the post-Cold War climate, and reveals how it failed to anticipate the 9/11 attacks. From Ronald Reagan to George W. Bush, she provides a vivid narrative of how the agency became a rudderless organization, lost in the post-Cold War world. Afraid to take risks that might offend Congress and European allies after overstepping its legal bounds in the Iran-Contra era, gutted of the clandestine operators who knew how to run secret wars, demoralized by criticism and poor performance, the CIA simply became unable and unwilling "to get down and dirty to do the hard part to fight a real war on terrorism."
Bold Type Books, 9781560258278, 400pp.
Publication Date: December 21, 2005
About the Author
Melissa Boyle Mahle is a counterterrorism expert who was the top-ranked female Arabist in the CIA when she retired as a covert officer in 2002. She received a letter of appreciation from the President for her work on the Middle East peace process. Since leaving the government, Ms. Mahle has worked as a private consultant on Middle Eastern political and security affairs. She lives in Virginia.