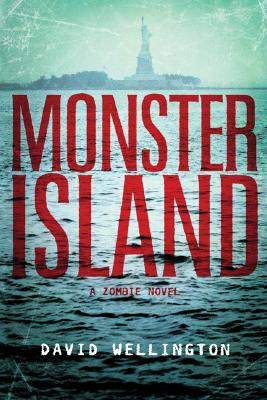 Monster Island
A Zombie Novel
Paperback

* Individual store prices may vary.
Other Editions of This Title:
Paperback (1/2/2006)
Description
It's one month after a global disaster. The most "developed" nations of the world have fallen to the shambling zombie masses. Only a few pockets of humanity survive -- in places rife with high-powered weaponry, such as Somalia. In New York City, the dead walk the streets, driven by an insatiable hunger for all things living. One amongst them is different; though he shares their appetites he has retained his human intelligence. Alone among the mindless zombies, Gary Fleck is an eyewitness to the end of the world -- and perhaps the evil genius behind it all. From the other side of the planet, a small but heavily-armed group of schoolgirls-turned-soldiers has come in search of desperately needed medicine. Dekalb, a former United Nations weapons inspector, leads them as their local guide. Ayaan, a crack shot at the age of sixteen, will stop at nothing to complete her mission. They think they are prepared for anything. On Monster Island they will find that there is something worse even than being undead, as Gary learns the true price of survival.
Running Press Adult, 9781560258506, 288pp.
Publication Date: March 24, 2006
About the Author
David Wellington was born in Pittsburgh, Pennsylvania in 1971. He attended Penn State and received there an MFA in creative writing. He works as an archivist for the United Nations in New York City.

In 2003 he began work on the website www.monsternovel.com, where his novel Monster Island was serialized on-line over the course of five months and quickly became an internet cult phenomenon. Two sequels to Monster Island have since also been serialized in the same fashion.
or
Not Currently Available for Direct Purchase