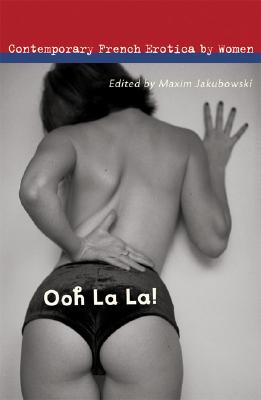 Ooh La La!
Contemporary French Erotica by Women
Paperback

* Individual store prices may vary.
Description
People say the French stay slim thanks to their good wine and regular meals. This might prove to be the case, but the hottest erotica currently being written flows from the sexy pens of French women of letters. On the basis that writers of erotica are often known to find inspiration in their own lives and experiences, one can only draw certain conclusions! Dominique Aury under the penname Pauline Rée wrote The Story of O in 1954 and opened the floodgates for a whole new, sulphurous tradition of female erotica, since appropriated by female writers all over the world, including Anne Rice in the USA writing as A.N. Roquelaure. But the wonderfully perverse imagination of French authors has continued unabated ever since, and the daughters of O are now legions, including leading lights like Catherine Millet, Regine Deforges, Francoise Rey, Vanessa Duries, Florence Dugas, Alina Reyes, and the famous fashion designer Sonia Rykiel, all of whom contributed to this collection. French literary sex is hot, elegant, gently perverse, quietly shocking, and always arousing -- and these twenty-nine stories will leave no reader indifferent.
Running Press Adult, 9781560259084, 288pp.
Publication Date: October 30, 2006
About the Author
Maxim Jakubowski is a London-based novelist and editor. Following a career in book publishing, he opened the world-famous Murder One bookshop. He compiles two acclaimed annual series for the Mammoth list: Best New Erotica and Best British Crime.