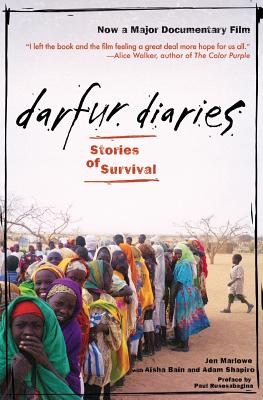 Darfur Diaries (Paperback)
Stories of Survival
Bold Type Books, 9781560259282, 256pp.
Publication Date: October 25, 2006
* Individual store prices may vary.
Description
In February, 2003, the Sudanese Liberation Army in Darfur (the western region of Sudan) after years of oppression took up arms against the Sudanese government. The government and allied militias answered the rebellion with mass murder, rape and the wholesale destruction of villages and livelihood, resulting in one of the world's largest humanitarian and political crises. Up to 2 million people were displaced; 400,000 people killed. In October and November, 2004, after watching woefully inadequate media coverage on the crisis in Darfur, a team of three independent filmmakers trekked to Darfurian refugee camps in eastern Chad and crept across the border into Darfur. They met dozens of Darfurians, and spoke with them about their history, hopes and fears, and the tragedy they are living. Refugees and displaced peoples, civilians and fighters resisting the Sudanese government, teachers, students, parents, children and community leaders provide the heart of Darfur Diaries. Their stories and testimonies, woven together through the personal experience of the filmmakers, and conveyed with political and historical context, provide a much-needed account to help understand Darfur. These are people whose lives, homes, safety and rights deserve to be protected as vigilantly as those of peoples all over the world.
About the Author
Aisha Bain served as Deputy Director at the Center for the Prevention of Genocide.

Jen Marlowe spent the last four years coordinating and directing the program at the Seeds of Peace Center for Coexistence in Jerusalem.

Adam Shapiro is a founding member of InCounter Productions that produced the documentary film, "About Baghdad". He is also a co-founder of the International Solidarity Movement (www.palsolidarity.org) in Palestine and lived and worked in the Occupied Palestinian Territories for three years.