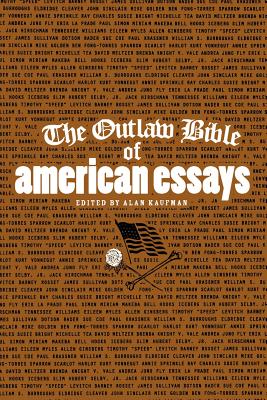 The Outlaw Bible of American Essays (Paperback)
Basic Books, 9781560259350, 384pp.
Publication Date: October 9, 2006
Description
Like its highly acclaimed companions, The Outlaw Bible of American Poetry and The Outlaw Bible of American Literature, this edition is a prime for generational revolt and an enduring document of the visionary tradition of authenticity and nonconformity in American lives and letters. A raucous eruption of language and a showcase for the best essayists of our time, The Outlaw Bible of American Essays chronicles American history and measures the boundlessness of dissident thought.
About the Author
Alan Kaufman edited the two previous Outlaw Bible editions, Literature and Poetry. He is also editor of Davka: Jewish Cultural Revolution, and author of The New Generation: Fiction for Our Time from America's Writing Programs and Jew Boy. He lives in San Francisco, California.
Advertisement