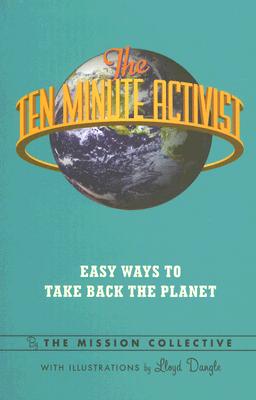 The Ten Minute Activist (Paperback)
Easy Ways to Take Back the Planet
Nation Books, 9781560259701, 278pp.
Publication Date: January 1, 2007
* Individual store prices may vary.
Description
The planet is in trouble. Global warming, record-breaking natural disasters, 9/11, two hotly contested presidential elections, and a war abroad has left many Americans feeling uneasy with the state of our own lives and the security of the planet. We know that life cannot be sustained at the current rate of consumption, yet it is easy to succumb to helplessness and apathy. But if making a difference only required ten minutes of our time a day, how many more people would try to make a difference?

Written in an edgy, engaging style, The Ten Minute Activist, shows how even the busiest person can make a difference. From buying organic milk and bison to switching from free-trade to fair trade; from choosing a Socially Responsible Investing (SRI) retirement plan to car-pooling with colleagues, The Mission Collective has compiled the most up-to-date information on energy conservation, global warming, wildlife preservation, community building, spiritual awareness and political action. The Ten Minute Activist informs and inspires with easy acts that can truly have an impact if engaged en masse.
About the Author
The Mission Collective is a group of five independent writers and activists who work and live in the Bay Area. Illustrator Lloyd Dangle has been writing and drawing the widely sundicated "Troubletown" for alternative weeklies since 1998. His illustration for the Airborne package is highly recognized and put the product on the map.
or
Not Currently Available for Direct Purchase