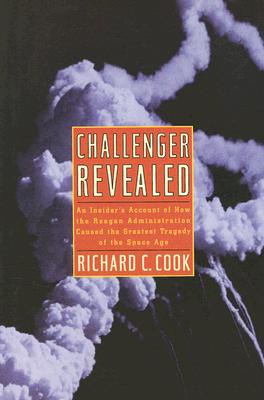 Challenger Revealed
An Insider's Account of How the Reagan Administration Caused the Greatest Tragedy of the Space Age
Hardcover

* Individual store prices may vary.
Other Editions of This Title:
MP3 CD (3/1/2017)
MP3 CD (11/3/2015)
Description
The Reagan Administration pushed hard for NASA to launch shuttle mission 51L, before it was ready. 73 seconds into the launch, the shuttle exploded, killing seven people and leaving a nation traumatized. Richard Cook, the lead resource analyst at NASA for the Solid Rocket Boosters (SRBs), was the first to warn of possible catastrophic failure. His memo, which detailed astronaut concerns and warnings from the shuttle builders at Morton Thiokol, were ignored by top NASA officials and members of the Reagan administration. In the aftermath of the explosion, NASA launched an investigation to "discover" the cause of the disaster. Though within NASA there was absolute certainty about the O-ring joint failure, they began a cover-up by publicly proclaiming that the cause of the explosion was unknown. A Reagan administration Commission perpetrated the same lie. And when Richard Cook realized that the Commission was not interested in revealing the truth, he acted as a true patriot and hero and leaked the original O-ring warning documents to the New York Times. His article set off a cascade of disclosures about the events leading up to the disaster, including revelations by Morton Thiokol engineers that they had tried to stop the launch.
Thunder's Mouth Press, 9781560259800, 518pp.
Publication Date: February 1, 2007
About the Author
In 1986, Richard Cook became one of the foremost whistleblowers of all time. He has done policy-level work at the U.S. Civil Service Commission, the FDA, and the Jimmy Carter White House. He has also published articles in The Washington Post, Washington Monthly, Space and Security News, and the Houston Post. In 1991, Cook was a recipient of the Cavallo Foundation Award for Moral Courage in Business and Government.