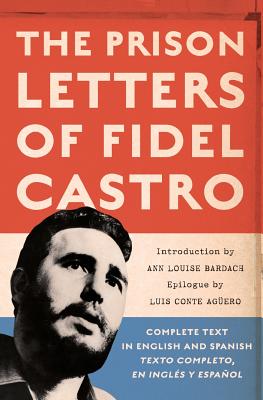 The Prison Letters of Fidel Castro (Paperback)
Bold Type Books, 9781560259831, 208pp.
Publication Date: February 9, 2007
* Individual store prices may vary.
Description
Early in Ann Louise Bardach's Cuban voyage she came across Cartas de Presidio or The Prison Letters of Fidel Castro. Edited by Luis Conte Aguero, who was the recipient of most of these letters, they are cited in every important work from Hugh Thomas' opus Cuba to Tad Szulc's Fidel biography, and everything in between and since. These twenty-one letters (nine to Conte Aguero, six to his late sister and close collaborator, Lidia, one to his wife Mirta, one to his comrade in combat, Melba Hernandez letters, one to the great scholar Jorge Manach) are regarded as the single most valuable and revelatory document regarding Fidel Castro and the Cuban Revolution. Never before published in English, these letters were written when Castro was imprisoned for his failed attack on the Moncada from 1953 to 1955 and reveal a man of spectacular ambition and steely determination. A man, who despite being incarcerated to serve a lengthy prison term, never wavers in his confidence that he will one day rule Cuba.
About the Author
Ann Louise Bardach is an award-winning investigative journalist who has been covering Cuba for ten years for the New York Times, Vanity Fair, and other national publications. She has appeared on 60 Minutes, Today, Dateline, CNN, The O'Reilly Factor, Charlie Rose, and NPR. She is the author of Cuba Confidential and lives in Santa Barbara, CA.