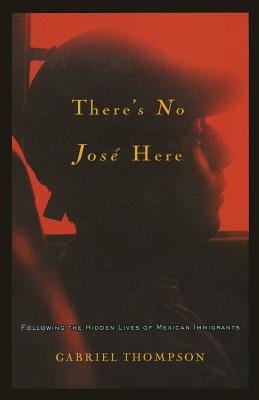 There's No Jose Here
Following the Hidden Lives of Mexican Immigrants
Paperback

* Individual store prices may vary.
Description
Mexican immigration has become one of the most polarizing issues and will remain a central issue in the coming years. Once Mexicans had a sizable presence in a few select states like California, Texas, Arizona and New York; today the fastest growing populations are in places like North Carolina, Arkansas, Georgia and Tennessee.. What motivates people to risk their very lives, and why don't Mexicans just "play by the rules" and enter legally? How do they cope, living in a strange country among people that speak a language they can't understand? And after everything they have gone through, do they see immigration as a blessing, a curse, or something in between? There's No Jose Here allows Mexicans in the U.S. to speak in their own words. The central narrative follows Enrique, a 34-year-old livery cab driver who came to the US illegally at the age of 16 and has since seen his daughter lead poisoned, his mother abandoned in Mexico by his father, his cousin murdered on the streets of Brooklyn, and his best friend deployed to Iraq. This book gives readers a look into these stories as people struggle to survive in a new and often hostile land.
Bold Type Books, 9781560259909, 256pp.
Publication Date: December 21, 2006
About the Author
Gabriel Thompson writes for New York magazine, the Nation, the Brooklyn Rail, and In These Times. The author of There's No Joséere, he lives in Brooklyn, New York.