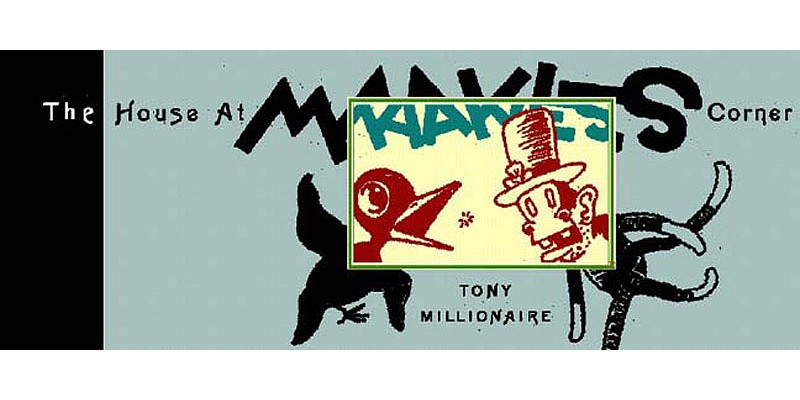 The House at Maakies Corner (Hardcover)
Fantagraphics Books, 9781560975083, 1pp.
Publication Date: December 1, 2002
* Individual store prices may vary.
Description
The alternative comic strip "Maakies" stars Dinky, an alcoholic cow drawn as a constructivist concatenation of geometric shapes, and Uncle Gabby, a monkey sometimes rendered as a sock puppet. They are two jolly tars on a ship captained by an Ahab knock-off and often beset by another ship full of French-accented crocodiles in Napoleonic uniforms. Ashore, they try to make time with women, puritanical Phoebe Bird for Drinky and a brunette for Gabby. Their patter is a stream of puns; ethnic stereotyping; and barf, scat, and sex jokes. Drunk most of the time (Drinky only F---s up when sober, he says), they frequently blow their brains out in despair. Their crude antics occur, however, in a context of virtuosic draftmanship. The sea scenes look real enough to illustrate Horatio Hornblower. Millionaire effortlessly adopts the styles and manners of classic strips, including a ministrip run under the main strip.