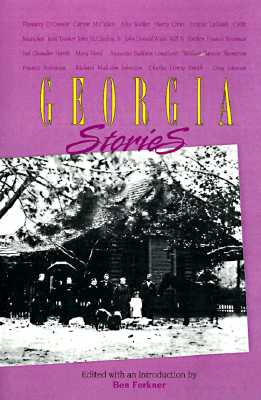 Georgia Stories
Major Georgia Short Fiction of the Nineteenth and Twentieth Centuries
Paperback

* Individual store prices may vary.
Description
When we think of the Old South and its literature, we think of romance--of moonlight and magnolias and courtly cavaliers dueling and battling for fair and fiery maidens fluttering from the balconies of their mansions. In his introduction, editor Ben Forkner explains that most nineteenth-century southern novels fostered this romantic image in the form of great sweeping sagas with larger-than-life heroes and heroines. However, countering this tradition are the short gems of Georgia, which represent a frontier culture and a pioneering literature that was "vigorous and vivid and enduring at a time when the great mass of southern fiction, with few exceptions, had precious little to praise or to preserve."
Whereas the majority of nineteenth-century novels have faded into oblivion, the Georgia short story has thrived. In the work of Joel Chandler Harris and Augustus Baldwin Longstreet, the lives of the middle and lower classes, black and white, are presented with realism, humor, and healthy self-mockery that have reverberated through both the nineteenth and twentieth centuries, influencing the fiction of Flannery O'Connor and Erskine Caldwell, Carson McCullers and Alice Walker. Wealth and poverty, humor and tragedy, the Old South and the New--although we may still not understand what makes up the Southern identity, surely in "Georgia Stories" we recognize its distinctive presence.
Peachtree Publishers, 9781561450671, 324pp.
Publication Date: October 19, 1992
or
Not Currently Available for Direct Purchase