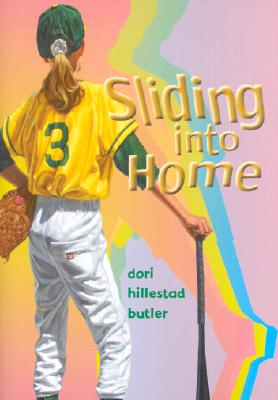 Sliding Into Home (Hardcover)
Peachtree Jr, 9781561452224, 192pp.
Publication Date: March 1, 2003
* Individual store prices may vary.
or
Not Currently Available for Direct Purchase
Description
It's not fair! Thirteen-year-old Joelle Cunningham is passionate about baseball. She loves to watch it, read about it, and, most of all, play it. But when her family moves from Minneapolis to the small town of Greendale, Iowa, she quickly discovers that there are strict rules preventing her from playing on the school baseball team. At Hoover Middle School, only boys play baseball. Girls play softball.
It's not the same sport! Joelle tries to tell everyone. But no one is listening. Not Coach Carlyle -- even though his baseball team is at the bottom of the league, he doesn't want her on his team. Not Ms. Fenner, the softball coach -- she wants Joelle to use her big league swing to benefit the girls' team. Not her new friend, Elizabeth, who is growing tired of her complaints. Not even Jason, her older brother, who is too busy at college to be of much help.
But Joelle is determined to play baseball. And through some creative problem-solving and surprising alliances she finds a solution to her dilemma that brings the disputing sides together...and baseball to the girls of Greendale.
Author Doff Butler has created a high-spirited, indomitable character that young girls will admire and root for in this story of frustrated ambition and ultimate triumph.

Advertisement