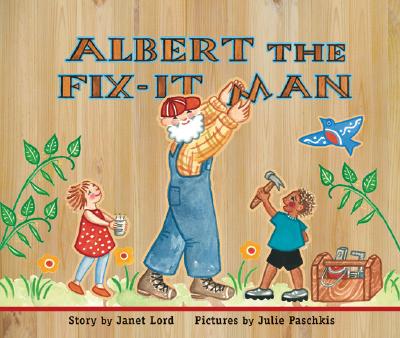 Albert the Fix-It Man (Hardcover)
Peachtree Publishers, 9781561454334, 28pp.
Publication Date: March 1, 2008
* Individual store prices may vary.
Description
Albert is always on the lookout for things to fix. If a hinge is rusty, he oils it. If a roof is leaky, he repairs it. When Mr. Jensens old green pickup needs a new motor, Albert hoists up the truck and drops it in. All his neighbors count on Albert to help them. He is never too busy or too tried to help. But one day Albert is too sick to get out of bed. Hes dizzy and his bones ache. When his neighbors find out, they all lend a hand to help Albert. Thanks to his friends, he is quickly on the mend.