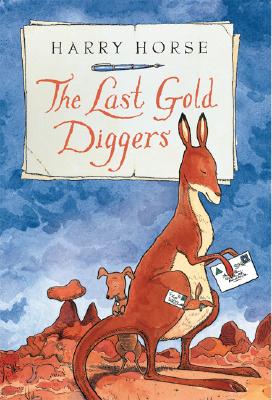 The Last Gold Diggers
Being as It Were, an Account of a Small Dog's Adventures, Down Under
Hardcover

* Individual store prices may vary.
Description
Grandfather is off to Australia, on an expedition to find lost-lost Uncle Vincent, who ran away to seek his fortune years ago. Accompanying him is Roo, a remarkable little dog with strong views and a short attention span, and a golf cart full of equipment. Roo is worried about being upside down, but that turns out to be the least of their problems. After a tricky flight on Quality Airlines (featuring the only steam-powered plane in the world), our intrepid explorers land in Sidney, Australianot Sydney, as it turns outand must advance up the Snakey River to Gold Town. Grandfather and Roo endure blistering heat, a rebellious camel, and disreputable kangaroos, as they head off on foot to find the Gold Field, last known home of Uncle Vincent.

Peachtree Publishers, 9781561454358, 136pp.
Publication Date: April 1, 2008