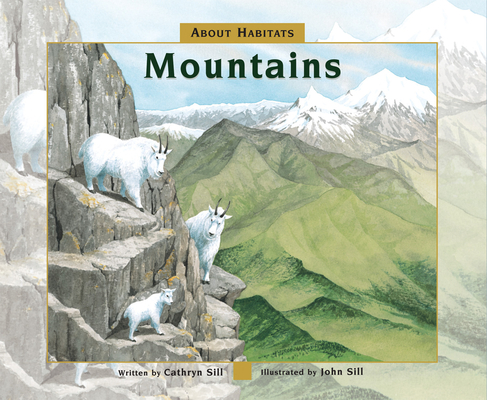 About Habitats (Hardcover)
Mountains
Peachtree Publishing Company, 9781561454693, 1pp.
Publication Date: March 1, 2009
* Individual store prices may vary.
Description
This beginner's guide explores the major attributes of mountains and showcases their striking beauty and remarkable diversity using examples from around the globe.
In this addition to the About Habitats series, award-winning author Cathryn Sill uses simple, easy-to-understand language to teach children what mountains are and what kinds of animals and plants live there. John Sill's detailed, full-color illustrations reflect the diversity of mountain landscapes--from the snow-covered peaks of the Himalaya Mountains to the forested slopes of the Appalachians. A glossary and afterword provide further fascinating details about mountains to inspire readers to learn more.