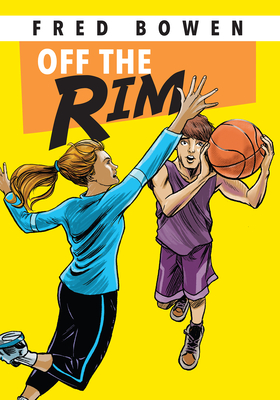 Off the Rim (All-Star Sports Stories (Paperback)
Basketball)
Peachtree Publishing Company, 9781561455096, 115pp.
Publication Date: August 1, 2015
Other Editions of This Title:
Prebound (11/1/2013)
* Individual store prices may vary.
Description
Will Chris ever be more than a benchwarmer?
Chris desperately wants to be more than a benchwarmer on his basketball team. Hoping he can get more playing time, he asks his friend Greta, the high-scoring star of the girls' team, for help with his shooting skills.
But it is Greta's mom--a former basketball star who never even scored a basket--who teaches Chris how to change his strategy and become a success on the court.
Author Fred Bowen continues his Sports Story series with play-by-play action that's sure to keep readers on the edge of their seats Back matter features a real-life lesson from sports history.