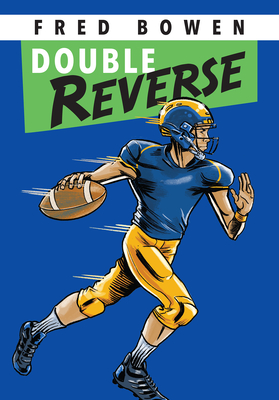 Double Reverse (Paperback)
Peachtree Publishers, 9781561458073, 125pp.
Publication Date: August 1, 2014
Description
Freshman wide receiver Jesse realizes that although their team quarterback looks the part, his throws are wild. Jesse knows the plays, but he feels he is too small to play quarterback. Jesse's brother Jay has a problem of his own: his coach wants him to switch from quarterback to safety. The brothers agree on a deal: Jesse will try out for quarterback, and Jay will try playing safety. Meanwhile, Jesse and his teammates recruit an unlikely kicker for their team a girl named Savannah.
Can Jesse, Jay, and Savannah overcome others' expectations and succeed in playing against type?
Advertisement