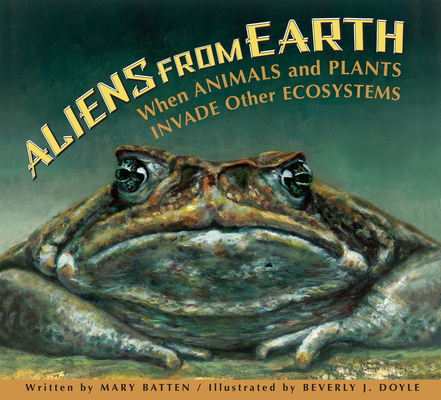 Aliens from Earth (Hardcover)
When Animals and Plants Invade Other Ecosystems
Peachtree Publishing Company, 9781561459001, 36pp.
Publication Date: March 1, 2016
Other Editions of This Title:
Paperback (3/1/2016)
Paperback (3/1/2008)
Hardcover (3/1/2003)
* Individual store prices may vary.
Description
Aliens are everywhere
Batten introduces readers to the serious and ongoing environmental problems caused by invasive plant and animal species. Describing various examples--from the accidental release of the gypsy moth into the United States to the deliberate introduction of rabbits to Australia--the text shows how these foreign intrusions have disturbed the delicate balance of local ecosystems. Back matter includes a glossary and list of ideas that provide more information and ways to minimize human impact on local environments.