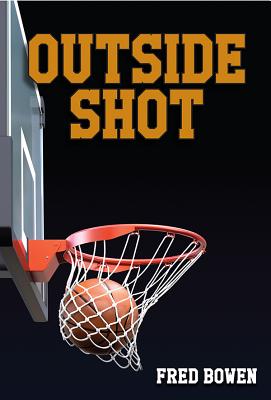 Outside Shot (Fred Bowen Sports Story) (Hardcover)
Peachtree Publishing Company, 9781561459551, 144pp.
Publication Date: March 1, 2017
Other Editions of This Title:
Paperback (3/1/2017)
* Individual store prices may vary.
Description
Eighth-grader Richie Mallon has always known he was a shooter, but will his amazing shooting talent be enough to keep him on the team?
Outside Shot tells the story of eighth-grade basketball player Richie Mallon, who is known as "the shooter," the one on the team who scores most of the baskets. He has practiced every day at his driveway hoop, perfecting his technique. Richie never plays any other roles on the court; he lets his teammates do the assisting and rebounding. Richie makes the team under a tough new coach, but he's not a starter. Then when his shooting skills go into a slump, he must find a way to become a more well-rounded player.
Author Fred Bowen continues his Sports Story Series with full court, play-by-play action that's sure to keep readers on the edge of their seats.