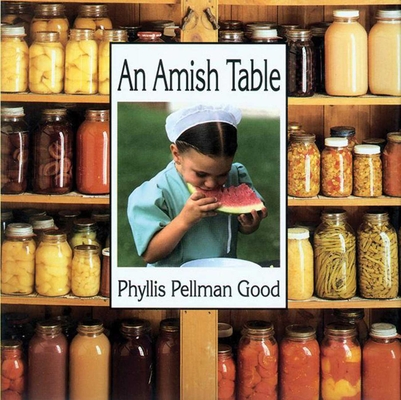 Amish Table
Hardcover

* Individual store prices may vary.
Description
From the New York Times Bestselling author of the Fix-It and Forget-It cookbooks, comes an exquisite treasure which gathers Amish recipes, along with photographs of people, their homes, and their land.

The Amish have captured the interest of the modern world because of their plain quaint clothing, horses and buggies, their striking quilts, their scrumptious food. They, however, prefer to be regarded as a community of faith who deliberately seek to live in a way that honors God and the creation.

How did the Amish develop and retain a food tradition that is identifiable? With their sustained rural lifestyle, the Amish have maintained a productive relationship with their gardens and fields. With their large extended families they have not only been able to convey the love of certain dishes to their children, but they have also been able to show their daughters how to make those specialties, many of which are learned best by "feel" rather than by reading a cookbook.

In addition, their active community life supports the continuation of a food tradition -- at gathered times favorite dishes appear, undergirding the event, whether it be a school picnic, a funeral, or sister's day.

An Amish Table contains old recipes, but they are written to be understood and used by those without the benefit of these people's history or the presence of an experienced cook. Here, then, is the possibility of making good food -- not fancy, but substantial; more hearty than delicate; in tune with the seasons.
Good Books, 9781561481309, 48pp.
Publication Date: March 1, 2002
About the Author
Phyllis Good is a New York Times bestselling author whose books have sold more than 12 million copies. She is the original author of the Fix-It and Forget-It cookbook series, Lancaster Central Market Cookbook, Favorite Recipes with Herbs, and The Best of Amish Cooking. Her commitment is to make it possible for everyone to cook who would like to, whatever their age. Good spends her time writing, editing books, and cooking new recipes. She lives in Lancaster, Pennsylvania.