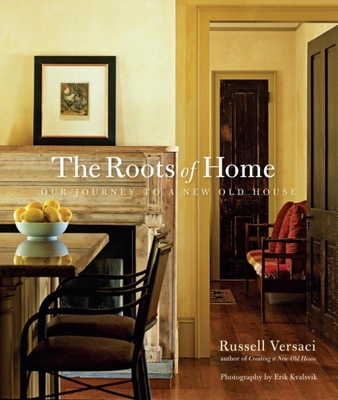 Roots of Home
Our Journey to a New Old House
Hardcover

* Individual store prices may vary.
Description
Both an architectural feast and field guide for creating new old houses, Roots of Home traces the development of today's traditional homes from the earliest colonial styles in a visually stunning journey. Russell Versaci takes you back to the beginning, when our ancestors built homes that reflected their Old World pasts tempered with the New World realities. As they settled new territories, they carried the homes of their forefathers with them like a touchstone. They sowed farms and towns with houses similar to the ones they left behind, but suited to the new climates and materials surrounding them. Each old-house style showcased, though always decidedly American--New England Colonial, Pennsylvania Dutch, French Creole, Spanish Mission--represents the cumulative history of generations adapting to new places. With Russell Versaci as your guide, you will see how yesterday's houses evolved into the classic homes we love today and you will learn how to create a new old house that evokes ageless character.
Praise For Roots of Home: Our Journey to a New Old House…
"Russell Versaci explores the cultural memory of America's classical heritage with a joyful voyage through the four national traditions that have played central roles in determining it from the colonial past to the present day. In this fascinating and infectiously adoring history lesson, he again provides an essential guide for the practitioner, client, and lover of architecture alike...ROOTS OF HOME opens architecture as a window on history, explaining how and why the styles and forms that we see and that so many still yearn to inhabit came to be in the first place. (Who knew, for example, that America's iconic log cabin originated in Scandinavia and spread across the young Republic from its advent along the Delaware River in the short-lived colony of New Sweden? It suddenly makes so much sense!) And a periodic glossary further decodes the meaning of place that informs the nation. This book brings the past to life for all readers and promises the same for all those design professionals seeking to reinterpret it for the built future ahead." -- Paul Gunther, President, Institute of Classical Architecture and Classical America
Taunton Press, 9781561588671, 288pp.
Publication Date: October 14, 2008