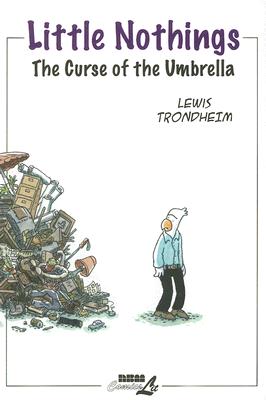 Little Nothings 1 (Paperback)
The Curse of the Umbrella
NBM Publishing, 9781561635238, 126pp.
Publication Date: March 1, 2008
* Individual store prices may vary.
Description
The great talent behind the new generation in Europe, the Dungeon series, A.L.I.E.E.E.N. and Mr. O, pours his heart out in funny snippets of everyday life. His paranoia, little annoyances, big annoyances, chase of rainbows, love of comics, travel impressions from around the world, dealing with kids, being a kid: it's all about life as we know it. A collection from his comics blog that expands his palette with full color painting, one can only be awed at Trondheim's uncanny sense of observation and relate to all his experiences closely. Another touch of genius by one of today's best and most influential comic artists.
About the Author
Lewis Trondheim is the creator of such comic strips as A.L.I.E.E.E.N., Mr. O, and McConey Rabbit, and is the cowriter of Dungeon. He is the author of A.L.I.E.E.E.N.: Archives of Lost Issues, Kaput & Kosky, Mister I, and the Little Nothings series. He is the head of Shampooing, an imprint of the French comics publisher Delcourt.
or
Not Currently Available for Direct Purchase