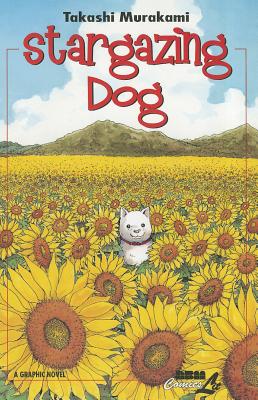 Stargazing Dog (Paperback)
NBM Publishing, 9781561636129, 128pp.
Publication Date: November 1, 2011
* Individual store prices may vary.
Description
Translated from the Japanese bestseller, this story centers on Oto-san, a man who finds himself abandoned by his family and friends with nothing in his life happening the way he had planned. He embarks on a road trip to escape it all, and he soon discovers the only one he can count on completely is his faithful, recently adopted dog, who helps him see the light at the end of the tunnel. Illustrating the valuable lessons of friendship and loyalty, this is a heartwarming tale of two endearing characters and their shared adventure into the unknown.
About the Author
Takashi Murakami is a renowned humor manga artist in Japan.
Praise For Stargazing Dog…
"Murakami knows he has a powerful central image in this happy, ignorant mutt and the desperate man who loves him, and so he stands back from it just enough to let it work on the reader, never pushing the story too far to the maudlin." —www.AVClub.com (November 2011)
"Reading this graphic novel is the emotional equivalent to listening to NPR's StoryCorps—moving, beautiful, and ultimately heart-wrenching." —Booklist (December 15, 2011)
"Anyone who's ever loved a pet will be moved to tears by the tale of human misfortune and the unwavering dedication of dogs that unfolds in Murakami's graphic novel." —Modern Dog (March 2012)
"Charming and universally appealing." —New City (February 2012) 
"Did I mention the book will break your heart, yet? So it's really up to you if you want to spend a half hour of your life reading a book like that. I'm glad I did, because it's a memorable book that doesn't harp on politics or society as a whole. I'm a softie for this book, completely." —www.ComicBookResources.com
"Here are some cool reads featuring awesome canines that will help take your mind off the sweltering temperatures." —www.yalsa.ala.org
or
Not Currently Available for Direct Purchase