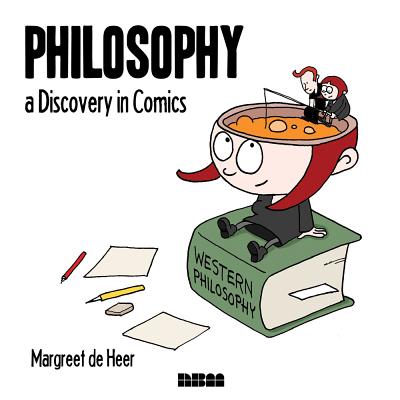 Philosophy: A Discovery in Comics (Hardcover)
A Discovery in Comics
Nantier Beall Minoustchine Publishing, 9781561636983, 120pp.
Publication Date: August 1, 2012
Description
This illustrated primer on philosophy is a great way to be introduced to a complex topic. In her easily accessible style, Margreet de Heer visualizes the history of Western philosophy and makes it approachable for those with little knowledge of the subject. The book explains the thoughts of philosophers such as Socrates, Plato, Aristotle, Descartes, Spinoza, and Nietzsche, and ponders questions such as "What is thinking? What is reality? Is there free will?" and "Why are these ideas still important?" A perfect introduction to exploring philosophical concepts, this humorous yet substantive graphic account strips the subject of unnecessary complexity.
About the Author
Margreet de Heer is a comic artist who collaborated on the online "Comiclopedia" on www.lambiek.net. Her work has been published in a wide range of Dutch newspapers and magazines. She is also the author of a comic book about religion in her native Dutch.
Praise For Philosophy: A Discovery in Comics…
"Colorful, clever, this is an accessible and fun primer on a topic that too often is considered to be musty and shrouded in academic argot." —School Library Journal (August 2012)

"The characters and arguments of philosophy come brilliantly to life through a series of quirky, memorable conversations." —Teacher Librarian (December 2012)
Advertisement