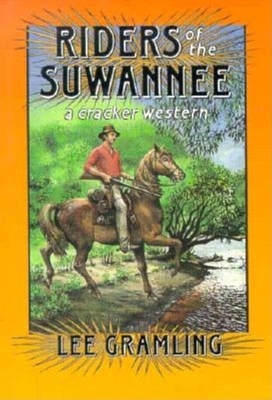 Riders of the Suwannee (Paperback)
A Cracker Western
Pineapple Press, 9781561640430, 292pp.
Publication Date: October 1, 1993
* Individual store prices may vary.
Description
Cracker Westerns are rip-roarin, action-packed, can't-put-'em-down tales set in the frontier days of Florida. They are full of adventure, real heroes, and vivid, authentic details that bring Florida's history to life.
Tate Barkley returns to 1870s Florida after ten years on the Western frontier. He's the kind of man trouble just naturally seems to find, and to tell the truth, he's gotten sort of used to it by now. But Big Bill Caton and his three dozen renegades are more trouble than Tate figured on. Before his run-in with the Caton bunch, he'd halfway thought about settling down in the Florida Panhandle where he grew up. Now it seems like a better idea just to keep on riding. That is, until Tate meets Eileen McClanahan, a widow with a couple of kids, who is trying to hold on to her place on the Florida Gulf coast. She's more than Tate figured on too. With a temper and a stubborn streak that would put a mule to shame, she's not about to back down from Big Bill Caton or anybody else. Tate's a rough man--a man with a bark on, as they say--but it isn't in him to let a woman face that kind of crowd alone. He's a fighter by trade as well as by inclination, and he decides he'd just better stick around and see this fight through to the finish. Whose finish it'll be, though, is something Tate would rather not think about right at the moment.

Next in series > >
See all of the books in this series