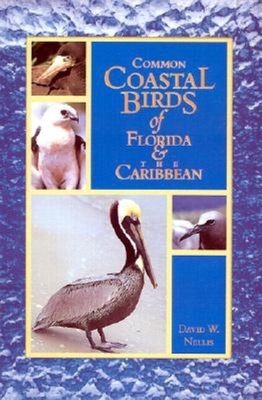 Common Coastal Birds of Florida & the Caribbean (Paperback)
Pineapple Press, 9781561641963, 311pp.
Publication Date: March 1, 2001
Other Editions of This Title:
Hardcover (3/1/2001)
* Individual store prices may vary.
Description
This book is for those who enjoy that precarious and ever-changing zone where the sea meets the land and want to understand the birds that frequent this special habitat in Florida and the islands to the south. Author David Nellis reveals the birds found along the beaches, among the mangroves, even up the rocky Caribbean cliffs. From the many birds that may be encountered along the coast, Dr. Nellis has selected 72 of the most common ones, including a few that, though less abundant, capture our interest. Each bird has its own ecological niche--manifested by its nesting, feeding, roosting, and migration habits--and territorial competition between species is a constant. This book shows the great variety of specialization behaviors developed by these birds to adapt to this unique environment. Over 250 photographs, mostly by the author, show many features of these birds and their habits never before so fully illustrated.