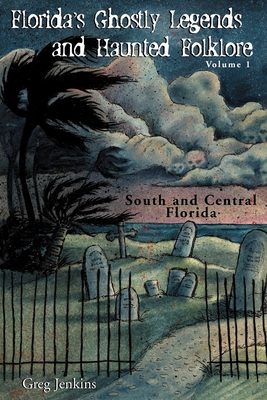 Florida's Ghostly Legends and Haunted Folklore (Paperback)
Volume 1: South and Central Florida
Pineapple Press, 9781561643271, 267pp.
Publication Date: February 1, 2005
Other Editions of This Title:
Paperback (9/1/2007)
Paperback (2/1/2005)
* Individual store prices may vary.
Description
Haunting ancient cemeteries and primitive landmarks as well as modern apartment complexes and highway sides, ghosts and restless spirits abound. This volume of Florida's Ghostly Legends and Haunted Folklore offers a delightful--and somewhat spooky--look into the darker side of the south and central areas of the Sunshine State. Explore fortress ruins in New Smyrna Beach, and keep an eye out for mysterious shadows and dark figures in the nearby forest; visit the island of Islamorada, where the ghostly remains of Flagler's railway rumble over tracks destroyed in the 1935 Labor Day Hurricane; and, if you're especially brave, walk through the eerie corridors of the mausoleum in Myrtle Hill Cemetery near Tampa, where you are sure to hear whispers from the dead or the muffled echoes of a music box. Delve into the unknown with Greg Jenkins as he examines the history, legend, and paranormal rationale behind strange occurrences in many of south and central Florida's haunted locations. Get a fresh look at some of the state's most famous ghost stories and learn never-before-heard tales of the strange and the supernatural as you take a trip through Haunted Florida. The second volume of Florida's Ghostly Legends and Haunted Folklore, covering north Florida and St. Augustine, is also available.

Next in series > >
See all of the books in this series