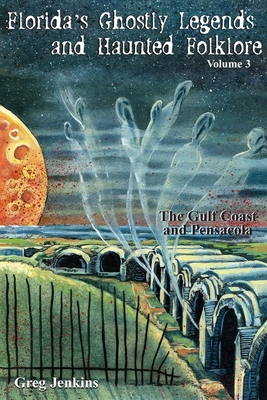 Florida's Ghostly Legends and Haunted Folklore (Paperback)
The Gulf Coast and Pensacola, Volume 3
Pineapple Press, 9781561643998, 234pp.
Publication Date: September 1, 2007
Other Editions of This Title:
Paperback (2/1/2005)
Paperback (2/1/2005)
* Individual store prices may vary.
Description
From ancient graveyards and monuments to modern restaurants and hotels, this book offers a delightful collection of uncanny legends and eerie folklore about Florida's beautiful west coast. Walk through the picturesque city of Pensacola in Florida's Panhandle, where the spirits of the dead are beckoned by an eerie lighthouse shining through the night, or stroll through Pensacola's Seville Quarter, where you may spot the specter of a long-dead bartender. Visit the Island Hotel and Restaurant in Cedar Key, where thirteen spirits are said to roam the building. Venture again into the unknown with Greg Jenkins, who will guide you through some of Florida's most frightening haunted locations. Prepare yourself for the spine-chilling and uncanny tales of specters and ghosts that inhabit Haunted Florida.
See all of the books in this series