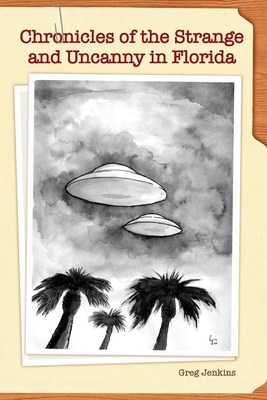 Chronicles of the Strange and Uncanny in Florida (Paperback)
Pineapple Press, 9781561644773, 255pp.
Publication Date: October 15, 2010
Other Editions of This Title:
Other (10/1/2014)
* Individual store prices may vary.
Description
Chronicles of the Strange and Uncanny in Florida explores the unknown for those who wish to look beyond the confines of everyday life to discover the truly unusual. It explores Florida's darker avenues for evidence of the extraordinary and the fantastic. Investigate sightings of flying saucers, extraterrestrials, and strange aerial phenomena. Meet skunk apes, chupacabras, and other creatures of the night. And in Florida's lakes and seas, meet aquatic abnormalities like sea monsters, the Everglades water serpent, and the three-toed beast of Clearwater Beach.
About the Author
Greg Jenkins has close to 20 years working in the mental health and medical fields, and is currently a mental health therapist and case manager with several psychiatric and medical facilities. Since an early age, Greg has had a profound interest in the supernatural and fringe science, and after a personal experience with the unknown in 1987, he began his journey into the realms of parapsychology and all things mysterious. Greg is a folklorist and collector of oral traditions and urban legends, and is an associate member of England's Society for Psychical Research.