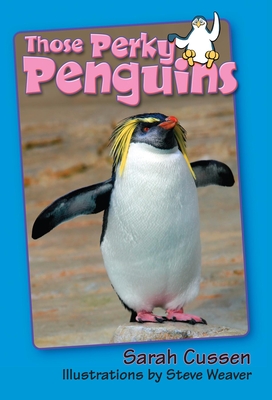 Those Perky Penguins (Those Amazing Animals) (Paperback)
Pineapple Press, Inc., 9781561645053, 58pp.
Publication Date: August 26, 2016
Other Editions of This Title:
Hardcover (10/1/2011)
* Individual store prices may vary.
Description
Like the other 13 books in this series, this one asks and answers 20 questions, each with a large photo and a humorous drawing by illustrator Steve Weaver. Did you know that penguins have a good reason to wear a tuxedo? Have you ever wondered whether they can fly? What they eat? Whether they have knees? Did you know that penguins don't live at the North Pole? Those Perky Penguins will explain all the questions you've asked yourself as you've watched these funny, perky little birds waddle around at the zoo and elegantly fly in the water under the ice on screen.

Next in series > >
See all of the books in this series
About the Author
Sarah Cussen knows how to write for kids. She also wrote, for this series, "Those Peculiar Pelicans, Those Terrific Turtles, "and" Those Beautiful Butterflies. "She lives in London, England, and works for Care International. Her work often takes her to Africa, so she is very glad that penguins live in South Africa.