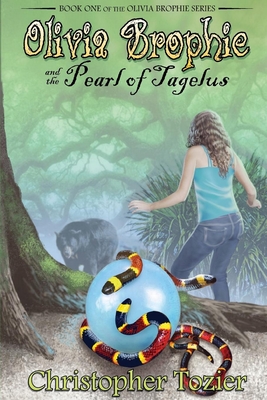 51 Temptitle for Title Removal (Olivia Brophie #1) (Paperback)
Pineapple Press, 9781561645190, 214pp.
Publication Date: March 1, 2012
* Individual store prices may vary.
Description
Young Olivia moves to the Florida scrub and finds much more than sand and scrawny oak trees. Caught in a battle for the fate of the universe, she slips down a tortoise burrow into the vast Floridan Aquifer where ancient animals thrive in a mysterious world. She learns the secret of a brilliant pearl and must use its power to discover her life's ultimate destiny. This is the first novel in the Olivia Brophie series.
About the Author
Christopher Tozier has been selected as a 2011 Individual Artist Fellowship from the State of Florida. He graduated from the University of Wisconsin-Madison. Olivia Brophie and the Pearl of Tagelus is his debut novel. He lives in a central Florida scrub.