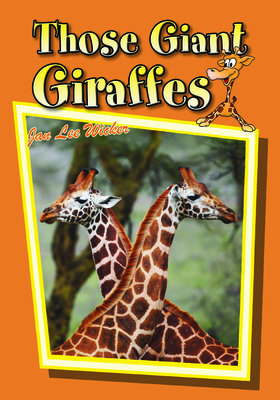 Those Giant Giraffes (Those Amazing Animals) (Paperback)
Pineapple Press, Inc., 9781561647880, 56pp.
Publication Date: June 9, 2015
* Individual store prices may vary.
Description
Part of the series Those Amazing Animals. Twenty questions and answers about giraffes, each with a photo and funny illustration. How tall are they? How fast can they run? What do they eat? Why do they have spots? How do they get a drink? Can you hand-feed them? Why are there birds on their necks? There are also hands-on crafts for children. They can make a giraffe frame, a handprint giraffe, and a yummy giraffe made out of graham crackers. For ages 6-9.