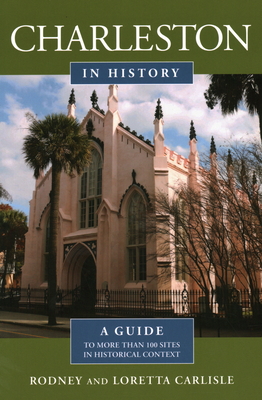 Charleston in History (Paperback)
Pineapple Press, 9781561649617, 140pp.
Publication Date: September 1, 2016
* Individual store prices may vary.
Description
This unique guidebook, organized in chronological order, is a richly illustrated description of more than 50 sites in and around Charleston, South Carolina, that together reveal the place of the city and region in history. From the Colonial period through the Early Republic, the Civil War, and the turbulent decades of the 20th century, the book details a wide variety of plantations, forts, homes, churches, streetscapes, museums, and historic ships. From the "Charles Towne Settlement" to the modern bustling port, the story is told through places to visit and experience.

Next in series > >
See all of the books in this series
About the Author
Rodney Carlisle is professor emeritus of history from Rutgers University and the author of more than 40 books, including St. Augustine in History and Key West in History. Loretta Carlisle is a professional photographer who has published photography in a number of books.