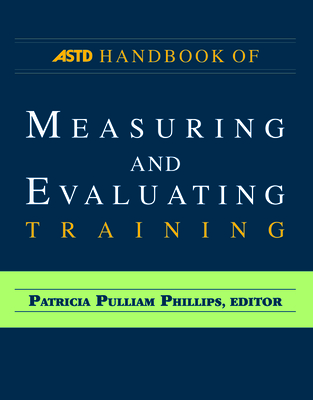 ASTD Handbook for Measuring and Evaluating Training (Hardcover)
ASTD, 9781562867065, 465pp.
Publication Date: July 16, 2010
* Individual store prices may vary.
Description
A follow-on to ASTD's best-selling ASTD Handbook for Workplace Learning Professionals, the ASTD Handbook of Measuring and Evaluating Learning includes more than 20 chapters written by preeminent practitioners in the learning evaluation field. This practical handbook covers best practices of learning evaluation and includes information about using technology and evaluating e-learning. Broad subject areas are evaluation planning, data collection, data analysis, and reporting, how to use data, and several case studies.
About the Author
Patti Phillips is president and CEO of the ROI Institute and is the ATD Certification Institute's 2015 CPLP Fellow. Since 1997, she has worked with organizations in more than 60 countries as they demonstrate the value of a variety of programs and projects. Patti serves on the board of the Center for Talent Reporting, as Distinguished Principal Research Fellow for The Conference Board, and as faculty on the UN System Staff College in Turin, Italy.Patti has written and edited numerous books and articles on the topics of measurement, evaluation, and ROI. Recent publications include Measuring the Success of Leadership Development, Making Human Capital Analytics Work, Measuring the Success of Learning Through Technology, Measuring the Success of Organization Development, andMeasuring Leadership Development: Quantify Your Program's Impact and ROI on Organizational Performance.