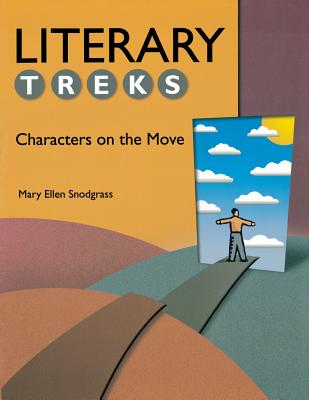 Literary Treks (Paperback)
Characters on the Move
Libraries Unlimited, 9781563089534, 250pp.
Publication Date: December 30, 2002
* Individual store prices may vary.
Description
Offering a wealth of maps and geographic routes for 28 books, this guide illustrates how to teach with literary maps, taking students on a journey through real and imaginary terrains. Entries span a range of genres and literary formats (including novels, dramas, and diaries); each follows a book's protagonist through space and time, covering places visited as well as historical figures, customs, cultures, and events.
Geographic summaries, itemized itineraries, and detailed maps help students trace each character's journey and comprehend the geographic scale of action. As a prelude to reading, the maps can help disadvantaged readers better understand the stories and settings of a book, which will significantly enhance any student's reading experience. Instruction on marking maps with notes and arrows will help students prepare for college-level classes as they organize their work, simplify confusing elements, outline chronology, and incorporate additional reading and research.
About the Author
MARY ELLEN SNODGRASS is an independent author and a former high school educator.