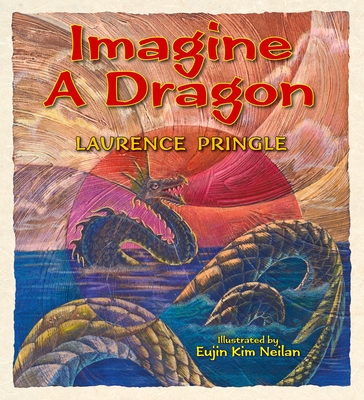 Imagine a Dragon (Hardcover)
Boyds Mills Press, 9781563973284, 32pp.
Publication Date: March 1, 2008
Description
A creature made of myth and dreams. Imagine a scaly creature more than a hundred feet long that spews fire and beats its wings to fly. Or imagine another creature with the head of a camel, horns like a deer, and paws like a tiger. Different cultures imagine dragons differently. An English dragon might terrorize the countryside, and a Chinese dragon might cause a drought, a flood, or even a hurricane. In this stunning book, richly illustrated by Eujin Kim Neilan, Laurence Pringle explains how people came to believe in dragons and offers young readers an engaging look at dragons from cultures around the world.
About the Author
Laurence Pringle is the recipient of several awards for his body of work, including the Washington Post-Children's Book Guild Nonfiction Award. He lives in West Nyack, New York. Eujin Kim Neilan is the illustrator of The Best Winds, by Laura E. Williams. She lives in Natick, Massachusetts.
Advertisement