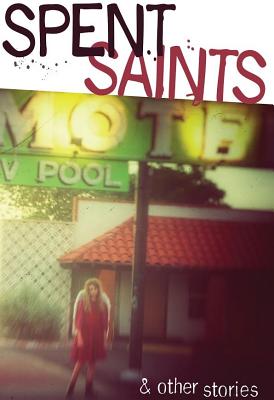 Spent Saints & Other Stories (Paperback)
Ridgeway Press, 9781564390080, 175pp.
Publication Date: March 1, 2017
* Individual store prices may vary.
Description
Fiction. Noir Fiction. Punk Rock. Working Class. Urban Studies. In this powerful collection of linked stories, debut author Brian Jabas Smith gazes into the lives of the stunted and the lost. There's the teenaged bicycle-racing champion from the Arizona desert who's escaping an abusive home life. The jaundiced rock 'n' roll singer whose neon-lit gaze takes us from a Beverly Hills mansion to the crack-cocaine streets of old Hollywood. The desperate addict in the Phoenix barrio with nowhere to turn, strung out on crystal meth, porn, alcohol and nude dancers. Elsewhere, a Detroit journalist discovers that sobriety wasn't part of his job description, and the internally crippled mother whose lovely daughters are doomed for life. These stories are disturbing and raw yet offer eerily beautiful portrayals of loss, ultimately, reclamation, and perhaps, redemption.
About the Author
Brian Smith has written for many magazines and alt-weeklies, and his fiction has appeared in a variety of literary journals. He's an award-winning journalist, first as a staff writer and columnist at Phoenix New Times and then as an editor at Detroit's Metro Times. Before writing full time, Smith was a songwriter who fronted rock 'n' roll bands Beat Angels and, before that, GAD. He has penned tunes with lots of folks, including Alice Cooper. At one point he overcame heady crystal meth and alcohol addictions. As a kid growing up in Tucson, Ariz., Smith was a national class bicycle racer. He now lives back in Tucson where he writes a regular column in the Tucson Weekly centered on unsung heroes, people on the fringes and the desolate beauty found in unlikely places. Spent Saints is his debut collection of short stories.