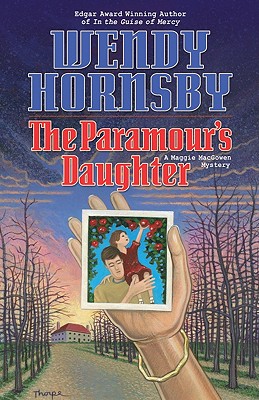 The Paramour's Daughter
A Maggie MacGowen Mystery
Paperback

* Individual store prices may vary.
Description
Did you ever fantasize that an unknown relative has died and left you a fortune? Be careful what you wish for. When a stranger insists she's kin to filmmaker Maggie MacGowen, Maggie assumes the woman is what the LAPD calls a "5150," a mentally disturbed person. But after the stranger dies, Maggie discovers that she has an extended family in France-all of whom have "expectations" for their share of the inheritance. It's a legacy tangled in a complicated weave of issues, history, desires, legalities, and financial desperation. If the elders of this apparently genteel family did not hesitate to slit the throats of German occupiers to save their estate during the last war, to what lengths will they and their heirs go to claim their birthright? Traveling to France, Maggie is thrown into this parallel universe, trying to remember "the ghosts of comfort, fear, or love" from her earliest years. She must question everything she's ever known about herself and her life-and deal with a large cast of previously unknown blood relatives, some of whom may not have affectionate feelings for the little girl who vanished so long ago. Especially when large sums of euros are involved....
Perseverance Press, 9781564744968, 276pp.
Publication Date: September 9, 2010
or
Not Currently Available for Direct Purchase