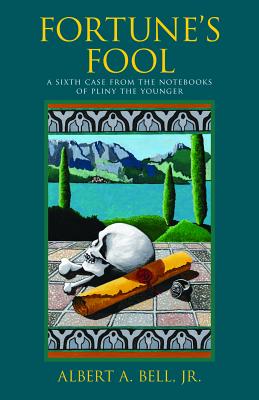 Fortune's Fool (Paperback)
A Sixth Case from the Notebooks of Pliny the Younger
Perseverance Press, 9781564745873, 240pp.
Publication Date: April 7, 2017
* Individual store prices may vary.
Description
On the shores of beautiful Lake Como in Roman Italy, a Greek tragedy has taken place. Twenty years later, a skeleton falls out of a wall in Pliny's villa, bearing mute witness to family secrets and crimes. Pliny the Younger is intelligent about everything but women. He agrees to his wife's and mother's wishes to marry off his lover, Aurora, to another slave, but neglects telling her until the wedding To add to his problems, when building a wing onto his Lake Como villa, workmen discover a skeleton. As is Pliny's habit, he launches a scientific investigation of the crime, but soon receives anonymous warnings and threats to cease. Then his wife, Livia, is kidnapped - As in the earlier books, a glossary of Roman terms and a list of historic and fictional characters are included.