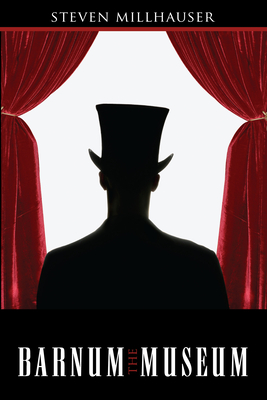 The Barnum Museum (American Literature)
Paperback

* Individual store prices may vary.
Description
"The Barnum Museum" is a combination waxworks, masked ball, and circus sideshow masquerading as a collection of stories. Within its pages, note such exhibits as: a study of the strategies used by the participants in the game of "Clue"; a dilettante who constructs an imaginary woman, and loses her to an imaginary man; and a legendary magician so skilled at sleight-of-hand that he is pursued by police for the crime of erasing the line between the real and the conjured. Ingeniously written, each exhibit in "The Barnum Museum"--including the story upon which the movie "The Illusionist" was based--will compel you to continue reading, luring you to the next. Originally published by Poseidon Press in 1990, Dalkey Archive Press in 2007, now available again.
Dalkey Archive Press, 9781564781796, 240pp.
Publication Date: April 5, 2014
About the Author
Steven Millhauser is the author of numerous works of fiction, including the Pulitzer Prize-winning "Martin Dressler," and "In the Penny Arcade." His work has been translated into fifteen languages, and his story "Eisenheim the Illusionist" was the basis of the 2006 film "The Illusionist." He teaches at Skidmore College and lives in Saratoga Springs, New York.