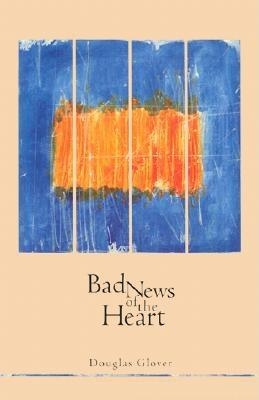 Bad News of the Heart (Canadian Literature)
Paperback

* Individual store prices may vary.
Description
A seeing-eye dog leads a blind man into a frozen river, a southern Baptist loses his memory and finds true love in Bel Air, an obese dot.com executive has anorgasmic latex sex with her CEO, and a homeless man in New York creates an intellectual universe based on Post-it notes stuck to the inside of his cardboard box shelter--Douglas Glover's stories are wildly inventive, deadpan comedies of our universal human catastrophe. They are sly, demanding and wise--stories about language, desire and love (in a very dark place). The humor veers from the wry and sardonic to the salacious, mordant and playful. And always there are moments of such stark emotional intimacy that the reader slides, almost without noticing, from laughter to lament.
Dalkey Archive Press, 9781564782861, 212pp.
Publication Date: April 1, 2003
About the Author
Douglas Glover is a Canadian writer. He has published five short story collections, four novels (including Elle which won the 2003 Governor-General's Award for Fiction), two books of essays, Notes Home from a Prodigal Son and Attack of the Copula Spiders, and The Enamoured Knight, a book-length meditation on Don Quixote and novel form.