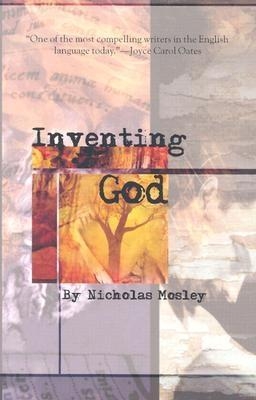 Inventing God (Paperback)
Dalkey Archive Press, 9781564782915, 296pp.
Publication Date: August 1, 2003
Description
Set amid the current tension and violence of the Middle East, Whitbread Award-winning Nicholas Mosley's new novel features over a half-dozen characters searching for a way to quell the selfdestructive impulses of society. As the novel develops, the actions and aspirations of these characters--which include a Muslim student working on the most deadly of biological weapons, a young Israeli girl trapped in a temple's ruins, and an eccentric ex-guru who has mysteriously disappeared--create a textual and philosophical pattern illustrating the role chance and coincidence play in our world. In the vein of Hopeful Monsters and The Hesperides Tree, Mosley mixes science, philosophy and contemporary politics around the question of how individual actions can influence the world.
About the Author
Nicholas Mosley was born in London on June 25, 1923 and was educated at Eton and Oxford. He served in Italy during World War II, and published his first novel, Spaces of the Dark, in 1951. He is also the author of several works of nonfiction, most notably the autobiography Efforts at Truth and a biography of his father, Sir Oswald Mosley, entitled Rules of the Game/Beyond the Pale. He resides in London.
Advertisement