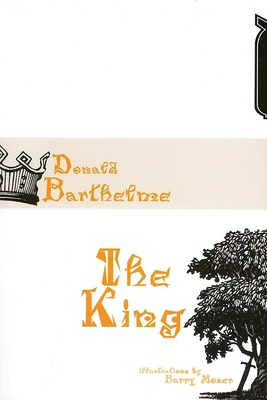 The King (Paperback)
Dalkey Archive Press, 9781564784131, 158pp.
Publication Date: April 1, 2006
* Individual store prices may vary.
or
Not Currently Available for Direct Purchase
Description
In The King, a retelling of Le Morte D'Arthur, Donald Barthelme moves the chivalrous Knights of the Round Table to the cruelty of the Second World War. Dunkirk has fallen, Europe is at the breaking point, Ezra Pound and Lord Haw-Haw are poisoning the radio waves, Mordred has fled to Nazi Germany, and King Arthur and his worshipful Knights are deep in the fighting. When the Holy Grail presents itself--which is, in this version, the atomic bomb, "a superweapon if you will, with which we can chastise and thwart the enemy"--they must decide whether to hew to their knightly ways or adopt a modern ruthlessness. Barthelme makes brilliant comic use of anachronism to show that war is center stage in the theater of human absurdity and cruelty. But Arthur, in deciding to decline the power of the Grail, announces his unwillingness to go along: "It's not the way we wage war. The essence of our calling is right behavior, and this false Grail is not a knightly weapon.
About the Author
Donald Barthelme, one of the masters of post-war fiction in the United States, was born in Philadelphia in 1931. Much of his early career would be spent in journalism, both in the military and in the civilian world. A Guggenheim Fellowship in 1967 allowed him to write his first novel, Snow White. He would spend the rest of his life teaching and writing fiction until his death in 1989.
Advertisement