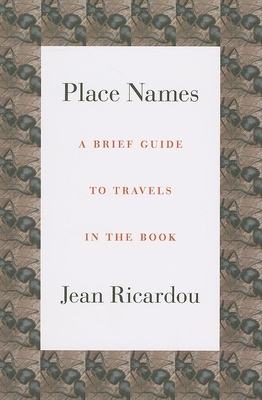 Place Names: A Brief Guide to Travels in the Book (Paperback)
A Brief Guide to Travels in the Book
Dalkey Archive Press, 9781564784780, 126pp.
Publication Date: October 1, 2007
Description
Which came first, words or things? Are your words yours, or someone else's? And what do the Crusades have to do with it? And what do ants have to do with it? Jean Ricardou has been given something of a bad rap: he's widely seen as a difficult writer, or worse yet, as an intensely serious one. However, he easily sheds this weighty reputation in his hilariously playful new novel about the notoriously complex world of literary theory. Supplying his readers with everything they need to know to navigate this world, Ricardou uses his own irreverent interpretation of deconstructive theory to ask questions about language and history, theory and life, and all the intriguing connections between them.
About the Author
Jean Ricardou is a French writer and theorist of the nouveau roman literary movement. Between 1962 and 1971, Ricardou was on the editorial board of French avant-garde journal Tel Quel
Advertisement