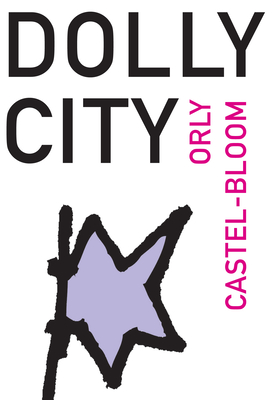 Dolly City (Hebrew Literature)
Paperback

* Individual store prices may vary.
Description
""Dolly City"--a city without a base, without a past, without an infrastructure. The most demented city in the world." In the midst of a futuristic-primitive metropolis, the accumulation of all our urban nightmares, Doctor Dolly (certified by the University of Katmandu) finds a newborn baby in a black plastic bag, and decides to become a mother. Overcome by unfamiliar maternal urges, Dolly dispenses with her private lab of rare diseases and turns all her surgical passion onto her son, who she names "Son." Ceaselessly cutting and sewing, Dolly is the scalpel-wielding version of the all-too-familiar Jewish Mother, forever operating upon her son with destructive, invasive love. In this grotesque satire of war and the defensive measures taken to survive it, Orly Castel-Bloom, one of Israel's most provocative and original writers, turns her own scalpel upon that most holy of institutions, the myth of motherhood--and its implications in the work of a nation. Gruesome, irreverent, and hilarious, "Dolly City" is widely recognized as one of the most disconcerting--and brilliant--works ever written in Hebrew.
Dalkey Archive Press, 9781564786104, 167pp.
Publication Date: October 5, 2010