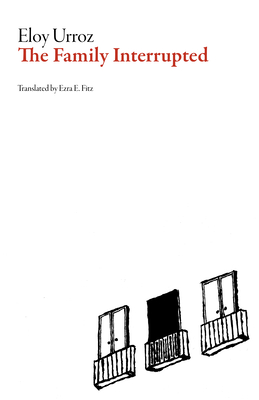 The Family Interrupted (Mexican Literature)
Paperback

* Individual store prices may vary.
Description
When the poet Luis Cernuda flees Spain in February of 1938, he has no idea that he will never again set foot on his native land. In exile in England, his former lover finds him a disheartening job that only intensifies his feelings of bitterness and despair: caring for 3,800 refugee children who have also fled to England after the city of Bilbao fell to Franco's army. Seventy years later, a young Mexican filmmaker living in New York receives a mysterious email that throws his life into complete disarray and forever links him to the famous Spanish poet. The Family Interrupted (the title of Cernuda's only play, which had gone missing for fifty years until Octavio Paz found it in a shoe box in his mother's house) is, as Jorge Volpi once said, "A beautiful example of two decanting narratives constructed with the precision and accuracy of a watchmaker. From the opening lines, the characters' destiny seems--almost--preordained.
Dalkey Archive Press, 9781564787330, 160pp.
Publication Date: August 26, 2016