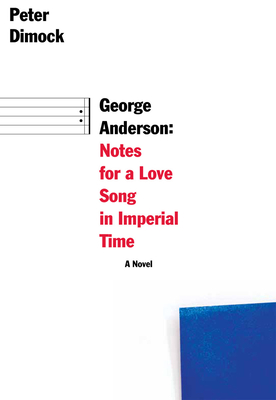 George Anderson (Paperback)
Notes for a Love Song in Imperial Time
Dalkey Archive Press, 9781564788016, 160pp.
Publication Date: March 5, 2013
* Individual store prices may vary.
Description
Theo Fales is a one-time historian turned book editor who specializes in ghostwriting the memoirs of leading American policy-makers. For over twenty-five years, Theo has been helping retired generals and CIA directors justify their decisions in the first-person. One day, however, hearing a song at a colleague's memorial service, Theo has a vision: he senses, in the music, a completely different way to live. He becomes obsessed by a need to align musical time with the metre of his own life and prose. Theo's method opens onto two seemingly contradictory interior landscapes: one, a rage of identification with a college classmate who has written and signed the legal document justifying the use of torture by the US; the other, a love for the singer best known for her interpretations of the composer who wrote that vital song. Theo commits himself to the idea that only through his method will he be able to save himself. Is he mad, or has history itself lost its way?
About the Author
Peter Dimock has long worked in publishing--at Random House, and as senior executive editor for history and political science at Columbia University Press, where he worked with authors including Angela Davis, Eric Hobsbawm, Toni Morrison, and Amartya Sen. His first novel, "A Short Rhetoric for Leaving the Family," was published by Dalkey Archive Press in 1998.