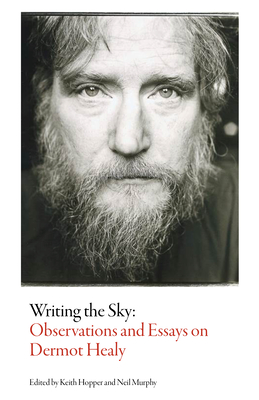 Writing the Sky (Paperback)
Observations and Essays on Dermot Healy (Irish Literature)
Dalkey Archive Press, 9781564789242, 275pp.
Publication Date: July 22, 2016
* Individual store prices may vary.
Description
Writing the Sky: Observations and Essays on Dermot Healy is a comprehensive collection of critical essays, memoirs, poetry, and other writerly responses devoted to the life and work of the late Dermot Healy (1947-2014). Healy was an accomplished poet, short story writer, novelist, playwright, and editor, and so these essays and observations address the entire range of his eclectic and exciting oeuvre. While paying due tribute to the memory of the man himself, the collection primarily seeks to establish a series of important critical perspectives through which Healy's writings can be properly viewed and assessed. Contemporary writers and poets including Colm Toibin, Neil Jordan, Aidan Higgins, Alannah Hopkin, Kevin Barry, Annie Proulx, Michael Longley, Roddy Doyle, Tess Gallagher, Timothy O Grady, Glenn Patterson, Patrick McCabe, and many others offer creative reflections on Healy's work, while literary critics provide a wide-ranging foundation for future Healy scholarship.In total, over forty contributors from more than a dozen countries provide insight into one of Ireland's most powerful and unique literary voices. This collection is absolutely crucial for everyone interested in the work of Dermot Healy and for all devotees of Irish literature.