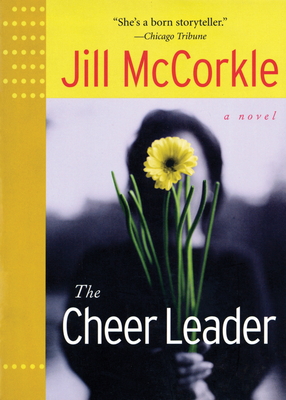 The Cheer Leader (Paperback)
Algonquin Books, 9781565120013, 400pp.
Publication Date: September 30, 2003
Other Editions of This Title:
MP3 CD (7/5/2016)
* Individual store prices may vary.
Description
Jo Spencer is a girl who knows what to be and how to be it-straight-A student, cheerleader, May Queen, popular and cute and virginal, and in perfect control. But halfway through her first year in college in the early seventies, her carefully normal life explodes and she comes completely undone. In The Cheerleader, Jo Spencer looks back, as if she were watching reruns of old syndicated TV shows, to figure out what happened.
Ordinary chance has dumped Sam Swett, age twenty-one, in the Marshboro, North Carolina, Quik Pik in the middle of a murder. Sam has shaved his head, given away all his belongings except his typewriter; he's drunker than he's ever been and running as fast as he can from his upper-middle-class upbringing. For the next twenty-four hours, Sam is propelled straight into the very core of this small Southern town as it sorts through the facts.
About the Author
Jill McCorkle is the author of nine previous books—four story collections and five novels—five of which have been selected as New York Times Notable Books. The recipient of the New England Book Award, the John Dos Passos Prize for Excellence in Literature, and the North Carolina Prize for Literature, she teaches writing at North Carolina State University and lives in Hillsborough, North Carolina. Visit her online at www.jillmccorkle.com.