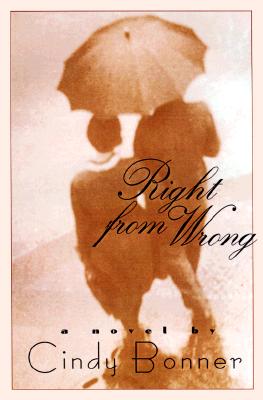 Right from Wrong (Hardcover)
A Novel
Algonquin Books, 9781565121041, 336pp.
Publication Date: March 1, 1999
* Individual store prices may vary.
Description
This is the fouth of Cindy Bonner's deliciously romantic historic novels. And once again she perfectly captures the spirit of another time. Here are Texas farm families swept up in the drama of World War I and the devastation of their young men who fought it. Again, Bonner's vivid characters grab us by the lapels on page one.
Almost from the day she was born - in 1901 in McDade, Texas - Sunny Delony adored her first cousin, Gil. Their mothers are sisters and raised their children as if they were siblings, with all the teasing, wrestling, and running wild.
Sunny can't say exactly when their puppy love turned into the full-blown grown-up kind, but before she was fifteen - and Gil seventeen - she knew something had changed. Her mother and aunt knew it, too. They wasted no time preaching right from wrong and describing the consequences of what they deemed "incest."
Taking those warnings to heart, Gil volunteered for the army. While he was fighting France, Sunny married a local boy, only the first in a string of mistakes that lead to broken hearts, broken marriages, lost lives, family condemnation, financial ruin, exile. Ultimately, their passion caused them to flee for their lives and those of their children. But somehow, wrong always felt right to Sunny and Gil.
Right from Wrong is a beautiful - and wrenching - love story.
or
Not Currently Available for Direct Purchase